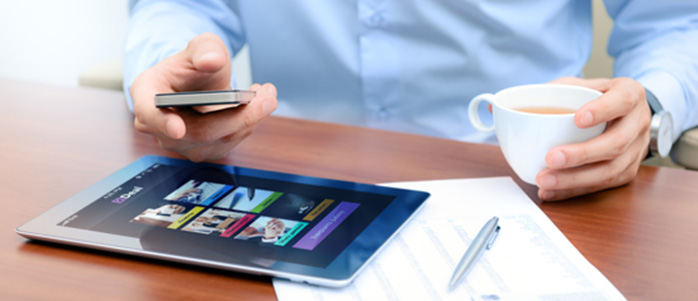 Go to iDeal website
Sales Representative Work Management System
iDeal is a solution that manages sales representatives and sales managers who work travel. With the help of iDeal, the head manager is able to coordinate the work of field employees in real time, and employees can receive assignments and report on the work performed. This is achieved through three components of the iDeal system: a web-panel for the head manager, a mobile application for employees, and the iDeal platform, which provides instant data exchange between them.
Head manager web-panel
УA convenient tool for employees' work remote planning and control. The web panel is accessible through any Internet browser, therefore it does not require downloading and installing additional programs. It enables:
Assigning sales representatives to tasks and receive detailed reports on the implementation, including photos and videos from sale sites, as well as information on the employee location at the time the report is sent.
Accepting and processing products supply requests to store units.
Viewing detailed statistics on the employees performance in real time.
Filling in and viewing the data necessary for work: information on employees and store units, nomenclature, publishing working documentation.
Mobile application for employees
Operates on smartphones and tablets running Android. The mobile app enables sales representatives to:
View the tasks set by the head manager and send reports on the implementation.
Create requests for the products supply.
View the necessary information: nomenclature, store units addresses and contacts, working documentation.
iDeal is a proprietary development of the Original Group. It enables the system fine-tuning, based on the customer demands:
Seamless 1C integration, as well as with any other client software products.
Flexible system configuration for the user's business processes.
It enables iDeal to offer new opportunities for remote employees work organizing without changing the usual work processes.