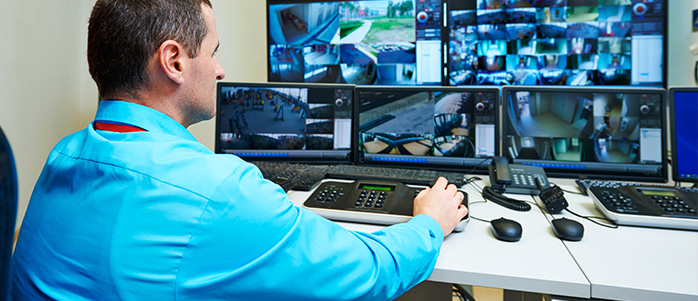 Go to iGuard website
Service for security companies work optimization
iGuard service integrates in the cloud the security guards mobile application based on a walkie-talkie or smartphone and a web-control panel for the security chief and the duty unit.
This solution allows performing most of the work processes remotely, since communications and data exchange between security officers are carried out online. The data includes recordings from CCTV cameras located at the secured facility. Video files are stored in the cloud, on iGuard servers, for 3 months. The entry of interest is easy to find and view in any of the mobile or web applications.
The remote interaction benefits security services quality of and facilitates the employees work managing process.
Mobile terminal on the smartphone-walkie-talkie of the guard
Receiving tasks from the chief of security
Sending reports and videos
Solving online tests
Payroll counter
Service documentation updated online
Chief of security and the duty unit control panel
Remote instruction and security guards professional training control
Guards tracking at a secured facility
Instant tasks assignment and surveillance image distribution
Obtaining task reports and video reports made by guards
Viewing videos from surveillance cameras
Automatic duty schedule and timesheet generation
Service documentation updated online
Receiving comments on the service work from the client
Data transmission is carried out via GSM, Wi-Fi and radio channel. All connections are secured with an SSL certificate and user passwords are encrypted.